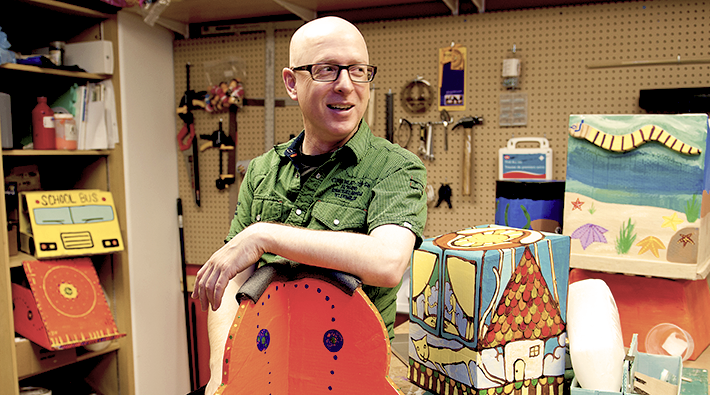 Canadian Foundation for Innovation ran a story last week about work started in the EDGE Lab, and continuing in the RE/Lab: More than just a cardboard box: Using this cheap and lightweight material, researchers are helping parents design custom adaptations for their children with special needs. The foundation has funded both labs and has been a great supporter of our work.
Check out the great video they did as well.
The two designs in the images will be presented at the Para PanAm Games Accessibility Showcase.